Discover more from Charlotte Kaufman
News and notes from Charlotte Kaufman
Over 1,000 subscribers
Death, Valentines, and Gratitude
Feelings of gratitude while in grief
{ Today is Galentine's, the day before Valentine's when you give your girlfriends gifts. I'm giving away erotica by my friend, author Sheridan Goodluck over on my writer page. If you want to enter, just leave a comment on that post. Fellas you're welcome to enter too. }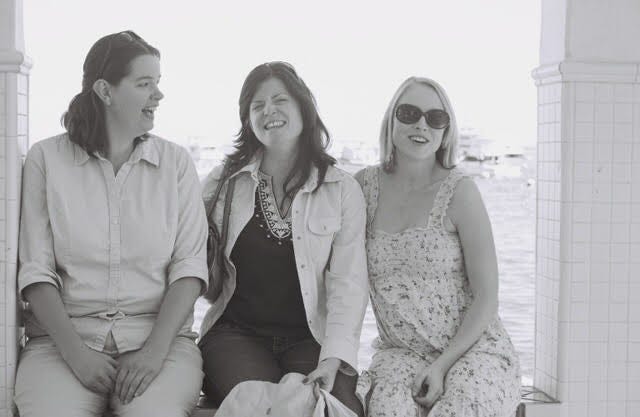 Kristine, Charlotte, Erin. November 2008 on Catalina Island for my wedding. Kristine was my maid of honor.
A few friends have reached out over the past few weeks because I've been quiet and usually when I'm quiet, I'm not doing good, but I'm okay! At least, now I am. I've reached an equilibrium from the med change at the beginning of January and with that equilibrium, I've been able to focus on some deep work - work on the next draft of the Rebel Heart book, and work on Women Who Sail (we're about to release new burgees, new stickers, and an email newsletter.)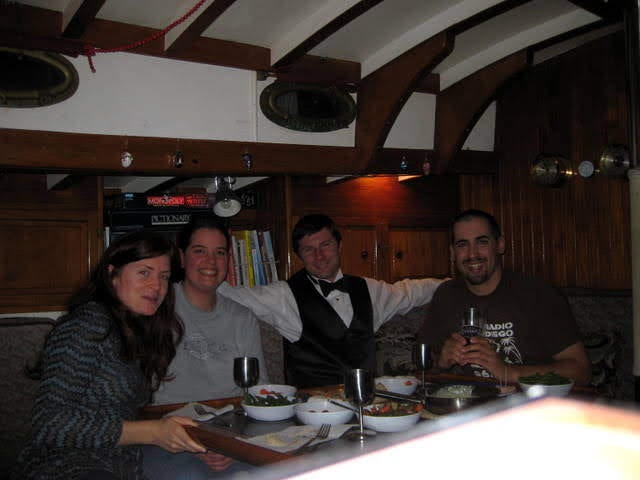 Charlotte, Kristine, Ryan, and Eric on Rebel Heart. New Year's Eve 2007.
In addition to that, the home front has us dealing with my husband, Eric's, torn rotator cuff, and the usual cyclings of wintertime colds and sore throats. Through this all I've had a deep sense of gratitude. We're dealing with his injury, I went through another med change, Eric and I are pushing hard in our day jobs and with our passions, and through it all - we've been okay. I'm grateful we have good health insurance when so many don't. I'm grateful that even though Eric is injured and the kids have been sick, these are things we can recover from. We're here. We're together. And these things count, injured, sick, or not.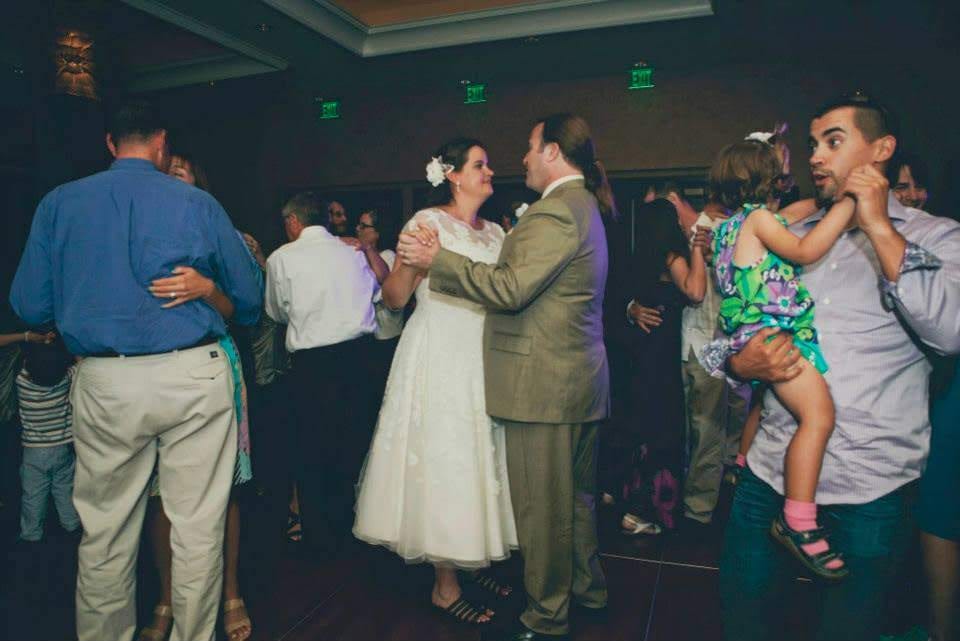 Kristine and her husband dancing at their wedding. Eric dancing with Cora at right. San Diego, June 2013.
A few days ago I was updating my list for the Valentines I send out each year and when I got to the names that start with 'K' - there was my friend Kristine's name. Kristine who died last July. Kristine who had been my friend for almost 20 years. Kristine who was only 40 when she passed, who left behind a husband, a 5 year old son, and gigantic holes in our hearts. She died four weeks after being diagnosed with stage 4 lung cancer and no, she wasn't a smoker.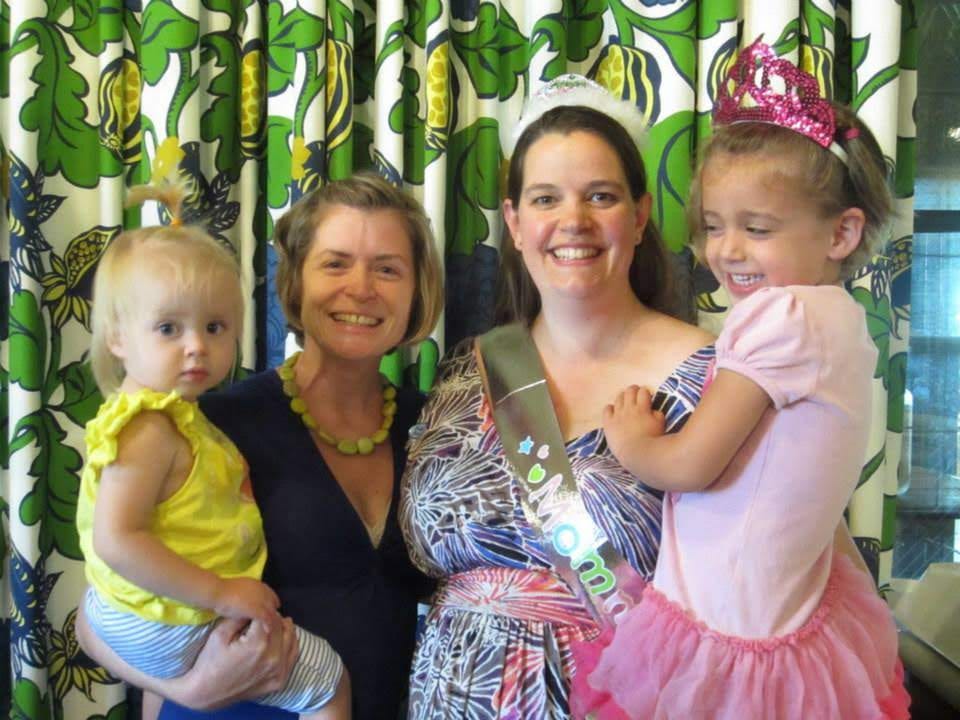 Lyra, me, Kristine, and Cora. At Kristine's baby shower. San Diego, July 2014.
This sense of gratitude that has been with me lately, it held me tighter when I saw her name on the list, and it wrapped its arms around me as I deleted her name, and typed in her husband and her son's names instead. Gratitude was there while the waves of grief at her loss crashed down around me too, not gratitude that she was gone, but gratitude that I'm still here. That all of my family is here, and healthy-enough, and we're okay, and it could be different. Kristine was a reminder of that - that we can all go at anytime. Such an acute reminder.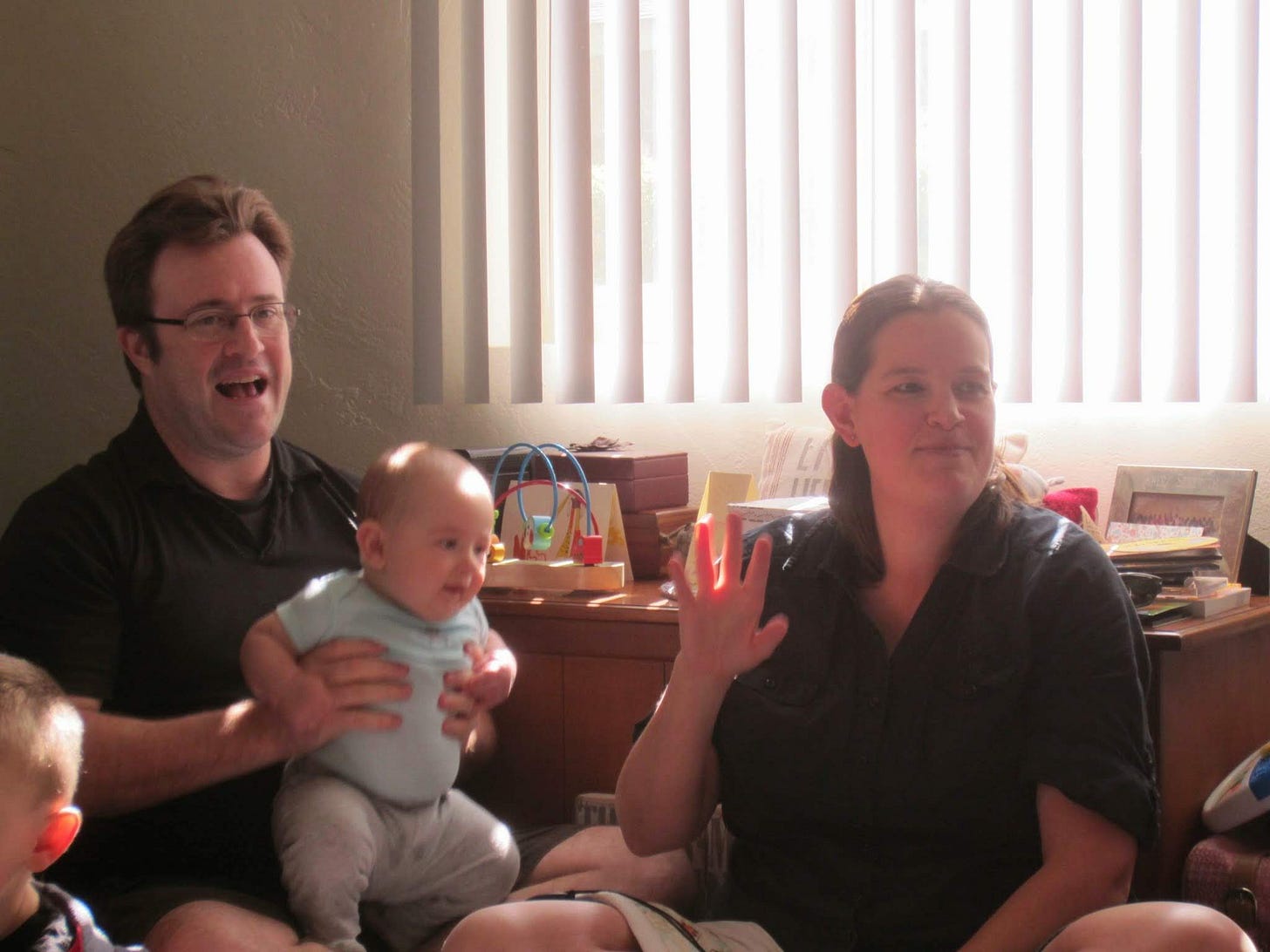 Kristine's husband, son, and Kristine. At
Baby Got Bach
music hour. San Diego, 2015.
I hope I can write those feelings out more eloquently one day. For now, I carry my grief and my gratitude, and I keep moving. Deep work. Deep love. Deep passion. Deep loss. Deep, deep, deep. So deep it can all get a little damn heavy. But there is Valentine's and there is Galentine's and there is our daughter's 7th birthday tomorrow, and the cyclical promise of spring on the horizon.
How is your February going? What is on your horizon?
Much love,
Charlotte
PS - Hold on to each other tightly.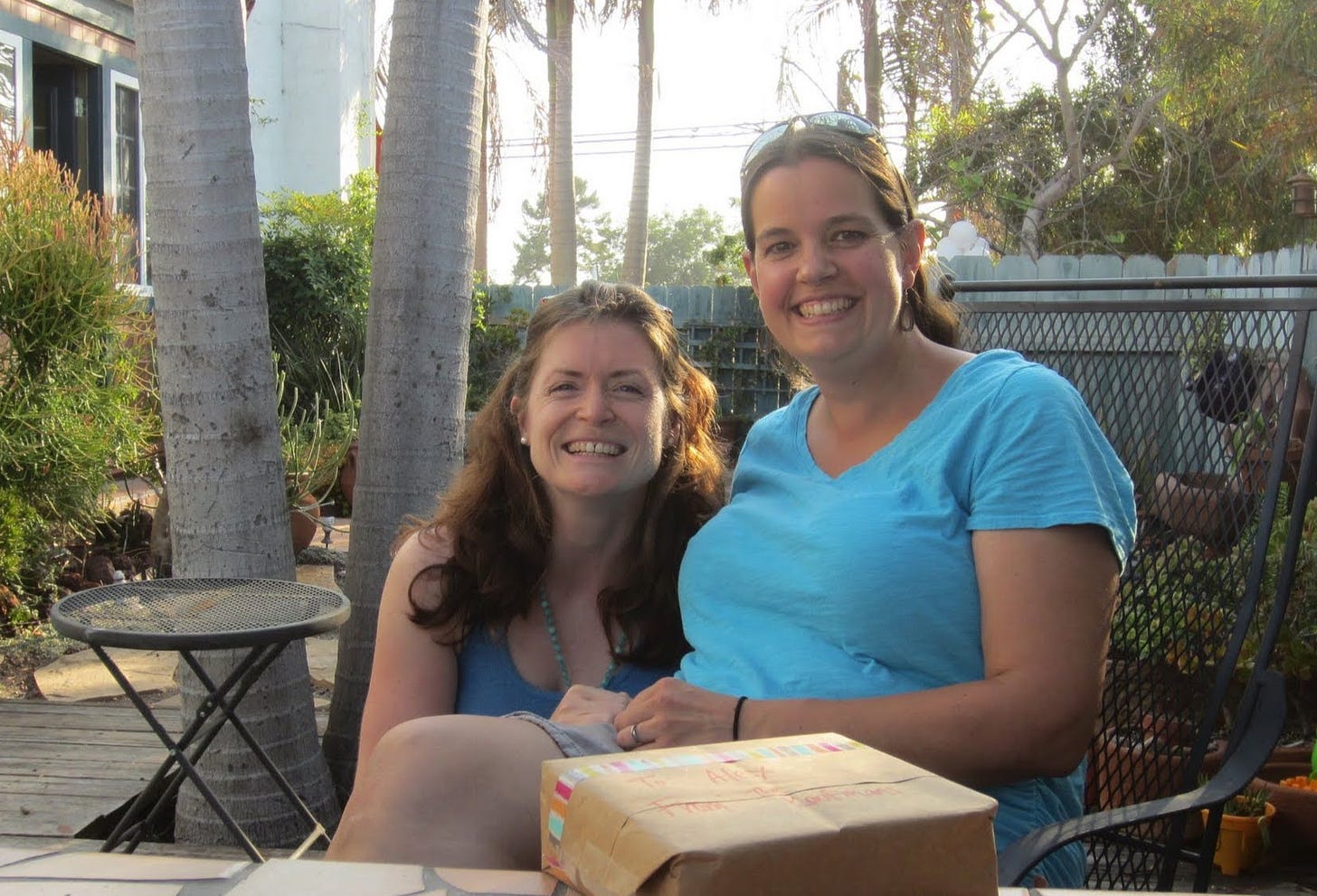 Kristine and Charlotte, San Diego, 2016.
---
---
Parts of this post were also shared on my Facebook Rebel Heart group. Feel free to join.
Stay Connected